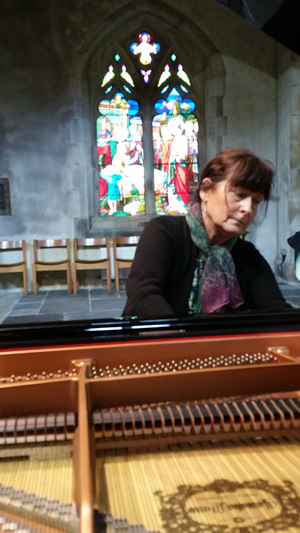 Pianist Alicja Fiderkiewicz's Recital at St. Andrew's Church, Aysgarth, on May 13, journeyed from Baroque, through Romantic, to Impressionist styles, with equal ease.
J.S.Bach's Italian Concerto lost nothing of its Baroque flavour on the superb modern grand piano. The outer movements sparkled, whilst the Andante sang with grace and clarity.
Then the audience were entranced by Alicja's subtle tone colours in the three Intermezzi, Opus 117, by Brahms.
In the gigantic Prelude, Choral and Fugue, written for piano by organist César Franck, she conveyed both the grandeur and the delicacy of that instrument, on the piano.
The "Estampes " of Debussy provided an intimate antidote to the vastness of the Franck.
Alicja's affinity with Chopin was revealed in her splendid performances of his Nocturnes, Opus 48, and Fantasie in F minor, Opus 49, which she played with much passion.
A dramatic ending to a most enjoyable evening.
Joan Foster (submitted to Darlington and Stockton Times)